[content_box_grey width="75%"]Watch the Entire Video To Learn How To Become A Charter Member Of The Core Wellness Coaching Program.  Enrollment options will appear toward the end. [/content_box_grey]
[delay_content id="uniqueID" delay="1″][content_box_blue width="75%" ]
"No longer spending at least $200.00 per week at my chiropractor!
Just had to let you know the power I have back in my life!  Thanks for helping me understand the mechanics behind my disc bulges and learning the hip hinge (that was my big learning moment).
I am pain free and able to wean myself off of my weekly visits to the chiropractor (two of which said they could no longer help me, and I went for an MRI) and I'm no longer spending at least $200.00 per week!
I am 34 and have three kids 5, 6 and 9 and we are all happy I am a functioning Mom sleeping better than ever….keep doing what you are doing!"
                                                  -Heather, Mother of Three from Edmonton, Ontario, CA
[/content_box_blue]
[content_box_blue width="75%"]
I Went Backpacking For The First Time In 30 Years!
"It literally has changed my life, and together with following some of your suggestions for lower back and movement issues, I went backpacking for the first and second time in 30 years!
We did some amazing and difficult packing in Yellowstone, and then 5 of us went backpacking outside the Grand Canyon.  We did a day hike (about 16-18 mi round trip) to the Colorado River starting from Havuspai Falls.
Never would have THOUGHT about all this before working on the lower back, abs, and massive "rolling out" on that roller.  (I brought a small roller on the trip – and I packed light!)"
                                                                           -Rich Reiss, Charlottesville, VA
[/content_box_blue]
[content_box_blue width="75%"]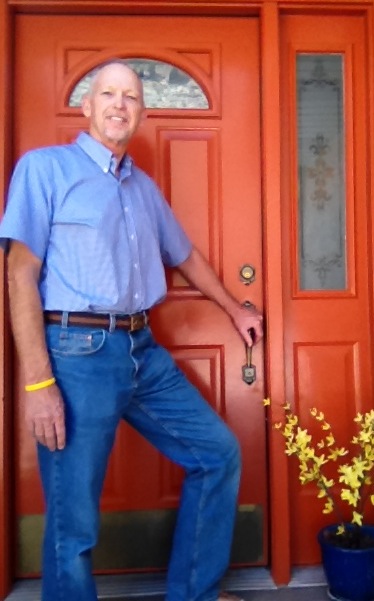 "Surgeons Now Suggesting I Should Continue Following This Program!"
Dr. Steve,You have described a transformational secret here that if applied will change lives for the better! I know because the very things you are discussing here I have been working with through your blog and program and the bennifits are amazing!
Just a brief background, several months ago I suffered a disc injury to my back and yep, I was frightened. The mind set of I'm broken and all the things I thought I could never do again. Yes it was difficult because my physical activity was greatly curtailed due to pain. I had an injured back and I needed someone to "fix it". I had consultations that surgery was the answer. But deep down I felt I should try a more concervitive approach first.
Perhaps I should think what I could do to take ownership of my problem. After all, if I were honest with myself, I had to admit that my sedentary lifestyle was truly a major factor in the development of this situation. That's when I found your blog.
I have been applying what you have spoken about here. My mindset, I no longer have a back injury, I have a 'healing back'. I just now finished another round of 'Cross Posturue Syndrome' (CPS) exercises after having a green smoothie and I'm feeling no pain in my back! I am optimistic that I am on the road to recovery. Each day my symptoms become more and more under My Control!
Surgeons are now suggesting I continue with what I'm doing. Oh, and yes, I've lost weight, I can move in ways that I have not moved in years, and life in general is much brighter!
Dr. Steve, what you are sharing here, though it may seem to some, to be to simple to be true, is in fact a very powerful truth. So often it's the simple little things in life that when added up make the big differences, yet, because they seem too simple, they are so easy to ignore and the benefits are lost.
Thank you for your blog and for you CPS program it is a little thing that I am applying in my life that is making a big difference!
Sincerely,
Steve Nelson, Retired Air Traffic Controller, St. George, Utah
[/content_box_blue]
[content_box_blue width="75%" ]
"New Body Awareness Has Been Revitalizing!  Cravings For Unhealthy Food All But GONE!  I Feel Like This Is The Path To True Transformation"
The biggest change I've experienced is awareness. I suffer from upper and lower CPS. Understanding the nature of CPS has created an awareness that has changed my thoughts everyday since I found your website.
 So many changes have followed.
 More lights turned on when I started gaining flexibility in my thoracic spine and hips. Breaking away from my upper trap dominant patterns has be very revitalizing.
 The same with lengthening my hip flexors and opening up my hips. Now that I'm waking up my feet I am really coming to life! Three pillars… brilliant. I feel I'm on the road to continual improvement.
 Along with the foam roller, I use my Body Back Buddy everyday and have been studying The Trigger Point Therapy Workbook. This has really allowed me to break through the lockdown muscle tension. It's almost like hitting little reset buttons – extremely powerful.
 My nutrition habits have completely transformed as well. I eat chia seed pudding every morning and use my Omega 8005 juicer every day. Once I've started eating healthy foods the craving for unhealthy foods has all but disappeared.
 As far as mindset, I have been aware of many of the principles you teach, but I've struggled with putting them into practice. With the nutrition and movement pillars strengthening, the mindset pillar is following suit.
 I am slowly going through the program, but I think about the concepts I learn continuously and slowly adding the exercises into my routine. I'll keep you updated on my progress.
 Thanks again for all your lessons. They have given me a path toward true transformation!
 -Chris King, Champaigne, IL
[/content_box_blue]
[content_box_blue width="75%"]
"Knowledge, Personal Tailored Advice, and Encouragement.  Worth Every Penny!"
I hope that this comment can be viewed by everyone as I want to say that I paid up for the course and would not have it otherwise. It is always lovely to have free stuff, but it is so true that often the value of the content is overlooked if there's not some price on it.
So lets put this into perspective.
Dr Steve is a qualified and knowledgeable person who just happens to be generous enough to put loads of free (USEFUL) stuff up on the web. How many people do that?
 Most people will put up 30% of the info then make you listen to a half hour promo to buy the rest of the info.
 Dr Steve has given his TIME, his KNOWLEDGE, his TAILORED, PERSONAL ADVICE, his ENCOURAGEMENT, and the ability to read other peoples comments to ENHANCE YOUR LIFE – not his. FREE. And if you pay a bit, then you get that and a whole lot more time, knowledge, and advice.
Generally, I am a skeptic, especially when purchasing anything off the internet – in fact I rarely do buy anything off the net because of this.
 However, I thought this was a very reasonably priced course and took the plunge hoping to receive at least some of what was promised.
 I am pleased to say that it has been worth every penny, and Dr Steve's interaction, guidance and advice is not only great, but you aren't left waiting long for a response, which I am very impressed with.
 As mentioned, it's nice to have free stuff, but another thing about paying up is that it helped me commit to doing something.
 I look forward to some part of the course everyday as it is a joy to feel myself becoming healthier and more positive about life in general.
-Kristina Jansons-Binns – London, United Kingdom
[/content_box_blue]
[content_box_blue width="75%"]
NO LONGER FRUSTRATED!
"I have tried many modalities of treatment locally with little help and much frustration- physio, massage, GP etc. I'm still blown away by the fact that someone in Indiana, US can help me here in Australia, whereas I haven't been helped much face to face.
Its always a bit of a gamble to buy things off the internet, and I have spent money on other courses relating to back pain. They were on the right track as far as realizing it was dealing with muscle imbalances, nutrition and stress but were not comprehensive enough.
I'm just not sure why this developmental stuff isn't known more widely.  It makes so much sense."
-Stella from Australia
[/content_box_blue]
[content_box_blue width="75%"]
"How come nobody ever explained that to me?  It made me mad, in a way.  It's so simple"
All through the course, I kept having moments (like when he explained the spiral) where I'd think, How come nobody ever explained that to me?
It made me mad, in a way.  It's so simple.  (Well, of course it's simple once somebody observes it and communicates it to you.)
It's so back-to-the beginning – different from anything you learn in pilates or any other system.  And I've got all this energy since doing the core program, it's awesome.
You and Rebecca are such a great gift.  You make everything so do-able!
-Cynthia from Los Angeles, CA
[/content_box_blue]
[content_box_blue width="75%"]
Overall Pain Decreased Dramatically
I have very high arches and before working on this program I always walked on the outside of my feet.  Now, at least when I'm conscious of it, I try to walk on the 3 pillars of my feet.  This is a struggle so this exercise is very helpful to make me more aware.
I can't thank you enough for doing this course.  I have learned so much, and my overall pain has decreased dramatically.
-Sherri from Tennessee
[/content_box_blue]
[content_box_blue width="75%"]
Better Mobility Now…And It Was All So Easy To Understand!
It has been one of best if not the best course I have even taken. My mobility has greatly improved plus I have learned so much and everything is clear and easy to understand.
Me personally, I think the course is laid out in a logical manner. I can not do all the exercises now but I do the ones I can and as I improve I will get stronger and do more. Some people have much more balance and core stability than me so the way the course is set up now anyone at any level can benefit.
Thank you so much!
                                                                                                               -Sue from Florida
[/content_box_blue]
[content_box_blue width="75%"]
"Inspiring!  Invigorating!
I love how it makes me feel…stronger, lighter, and happier!  It encourages my brain to think differently about who I am, what I am, and how I see the world.
Plus it got rid of that chronic annoying knot in my shoulder!" 
–Sandy Smiley – Prospect, KY
[/content_box_blue]
[content_box_blue width="75%"] 
"The Tightness In My Shoulders Has Improved 99%!"   
"I loved the "angels" and balance work. The pain and tightness between my shoulders has improved 99%!  I can stand taller and stronger – it affects everything.  I am stronger and younger, too.  I also now understand that some things in our "emotional brain" can contribute to how we feel and that it can be released and rewired. This is something I need.  Everyone needs.
–Michelle Johnson, New Albany, IN
[/content_box_blue]
[content_box_blue width="75%"]
"I'm Amazed At How Such Fundamental Changes Can Make Such A Big Difference"
"It's an inspirational life program that really does give you more energy throughout the day!
The techniques I learned have improved my posture, toned my muscles, and relieved the tension in my neck, shoulder, and lower back. 
Having the emotional calm and relaxed, clear mind have been wonderful.  The breathing technique has been especially helpful to alleviate the stress I encounter throughout the day.  
    I'm amazed at how such fundamental changes can make such a huge difference."    
–Lynn Kamer, Louisville, KY
[/content_box_blue]
[youtube http://www.youtube.com/watch?v=dOKW63ukc_w]
[/delay_content]