[content_box_blue width="75%" ]
"No longer spending at least $200.00 per week at my chiropractor!
Just had to let you know the power I have back in my life!  Thanks for helping me understand the mechanics behind my disc bulges and learning the hip hinge (that was my big learning moment).
I am pain free and able to wean myself off of my weekly visits to the chiropractor (two of which said they could no longer help me, and I went for an MRI) and I'm no longer spending at least $200.00 per week!
I am 34 and have three kids 5, 6 and 9 and we are all happy I am a functioning Mom sleeping better than ever….keep doing what you are doing!"
                                                  -Heather, Mother of Three from Edmonton, Ontario, CA
[/content_box_blue]
[content_box_blue width="75%"]
I Went Backpacking For The First Time In 30 Years!
"It literally has changed my life, and together with following some of your suggestions for lower back and movement issues, I went backpacking for the first and second time in 30 years!
We did some amazing and difficult packing in Yellowstone, and then 5 of us went backpacking outside the Grand Canyon.  We did a day hike (about 16-18 mi round trip) to the Colorado River starting from Havuspai Falls.
Never would have THOUGHT about all this before working on the lower back, abs, and massive "rolling out" on that roller.  (I brought a small roller on the trip – and I packed light!)"
                                                                           -Rich Reiss, Charlottesville, VA
[/content_box_blue]
[content_box_blue width="75%"]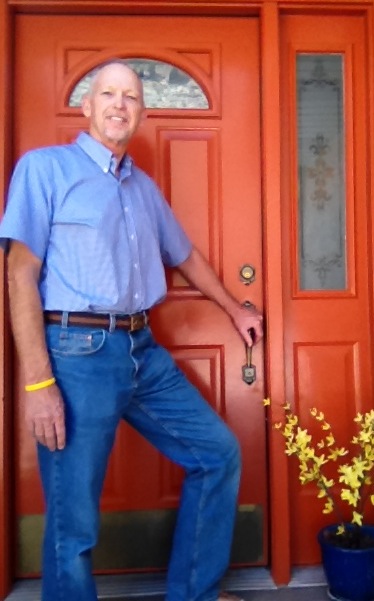 "Surgeons Now Suggesting I Should Continue Following This Program!"
Dr. Steve,You have described a transformational secret here that if applied will change lives for the better! I know because the very things you are discussing here I have been working with through your blog and program and the bennifits are amazing!
Just a brief background, several months ago I suffered a disc injury to my back and yep, I was frightened. The mind set of I'm broken and all the things I thought I could never do again. Yes it was difficult because my physical activity was greatly curtailed due to pain. I had an injured back and I needed someone to "fix it". I had consultations that surgery was the answer. But deep down I felt I should try a more concervitive approach first.
Perhaps I should think what I could do to take ownership of my problem. After all, if I were honest with myself, I had to admit that my sedentary lifestyle was truly a major factor in the development of this situation. That's when I found your blog.
I have been applying what you have spoken about here. My mindset, I no longer have a back injury, I have a 'healing back'. I just now finished another round of 'Cross Posturue Syndrome' (CPS) exercises after having a green smoothie and I'm feeling no pain in my back! I am optimistic that I am on the road to recovery. Each day my symptoms become more and more under My Control!
Surgeons are now suggesting I continue with what I'm doing. Oh, and yes, I've lost weight, I can move in ways that I have not moved in years, and life in general is much brighter!
Dr. Steve, what you are sharing here, though it may seem to some, to be to simple to be true, is in fact a very powerful truth. So often it's the simple little things in life that when added up make the big differences, yet, because they seem too simple, they are so easy to ignore and the benefits are lost.
Thank you for your blog and for you CPS program it is a little thing that I am applying in my life that is making a big difference!
Sincerely,
Steve Nelson, Retired Air Traffic Controller, St. George, Utah
[/content_box_blue]
[content_box_blue width="75%"]
NO LONGER FRUSTRATED!
"I have tried many modalities of treatment locally with little help and much frustration- physio, massage, GP etc. I'm still blown away by the fact that someone in Indiana, US can help me here in Australia, whereas I haven't been helped much face to face.
Its always a bit of a gamble to buy things off the internet, and I have spent money on other courses relating to back pain. They were on the right track as far as realizing it was dealing with muscle imbalances, nutrition and stress but were not comprehensive enough.
I'm just not sure why this developmental stuff isn't known more widely.  It makes so much sense."
-Stella from Australia
[/content_box_blue]
[content_box_blue width="75%"]
"How come nobody ever explained that to me?  It made me mad, in a way.  It's so simple"
All through the course, I kept having moments (like when he explained the spiral) where I'd think, How come nobody ever explained that to me?
It made me mad, in a way.  It's so simple.  (Well, of course it's simple once somebody observes it and communicates it to you.)
It's so back-to-the beginning – different from anything you learn in pilates or any other system.  And I've got all this energy since doing the core program, it's awesome.
You and Rebecca are such a great gift.  You make everything so do-able!
-Cynthia from Los Angeles, CA
[/content_box_blue]
[content_box_blue width="75%"]
Overall Pain Decreased Dramatically
I have very high arches and before working on this program I always walked on the outside of my feet.  Now, at least when I'm conscious of it, I try to walk on the 3 pillars of my feet.  This is a struggle so this exercise is very helpful to make me more aware.
I can't thank you enough for doing this course.  I have learned so much, and my overall pain has decreased dramatically.
-Sherri from Tennessee
[/content_box_blue]
[content_box_blue width="75%"]
Better Mobility Now…And It Was All So Easy To Understand!
It has been one of best if not the best course I have even taken. My mobility has greatly improved plus I have learned so much and everything is clear and easy to understand.
Me personally, I think the course is laid out in a logical manner. I can not do all the exercises now but I do the ones I can and as I improve I will get stronger and do more. Some people have much more balance and core stability than me so the way the course is set up now anyone at any level can benefit.
Thank you so much!
                                                                                                               -Sue from Florida
[/content_box_blue]
[content_box_blue width="75%"]
"Inspiring!  Invigorating!
I love how it makes me feel…stronger, lighter, and happier!  It encourages my brain to think differently about who I am, what I am, and how I see the world.
Plus it got rid of that chronic annoying knot in my shoulder!" 
–Sandy Smiley – Prospect, KY
[/content_box_blue]
[content_box_blue width="75%"] 
"The Tightness In My Shoulders Has Improved 99%!"   
"I loved the "angels" and balance work. The pain and tightness between my shoulders has improved 99%!  I can stand taller and stronger – it affects everything.  I am stronger and younger, too.  I also now understand that some things in our "emotional brain" can contribute to how we feel and that it can be released and rewired. This is something I need.  Everyone needs.
–Michelle Johnson, New Albany, IN
[/content_box_blue]
[content_box_blue width="75%"]
"I'm Amazed At How Such Fundamental Changes Can Make Such A Big Difference"
"It's an inspirational life program that really does give you more energy throughout the day!
The techniques I learned have improved my posture, toned my muscles, and relieved the tension in my neck, shoulder, and lower back. 
Having the emotional calm and relaxed, clear mind have been wonderful.  The breathing technique has been especially helpful to alleviate the stress I encounter throughout the day.  
    I'm amazed at how such fundamental changes can make such a huge difference."    
–Lynn Kamer, Louisville, KY
[/content_box_blue]
[youtube http://www.youtube.com/watch?v=dOKW63ukc_w]